Our Story
With a proud history and a progressive mindset, Kids First is a leading provider of educational, family and support services for children and families in Melbourne. We are at the forefront of responding to community needs and strengthening families so that children can thrive. Our programs are evidence-based and built on more than 120 years of service.
We have child and family centres in Thomastown and Heidelberg and a growing network of early years centres based on our innovative early education and care model. Our practitioners work across a full spectrum of community service engaging with parents, families, schools and referral partners through to providing one to one counselling and group programs for children and adults to overcome trauma.
We are proud of our collaborative and outcomes focused culture, that is stimulating and rewarding for staff.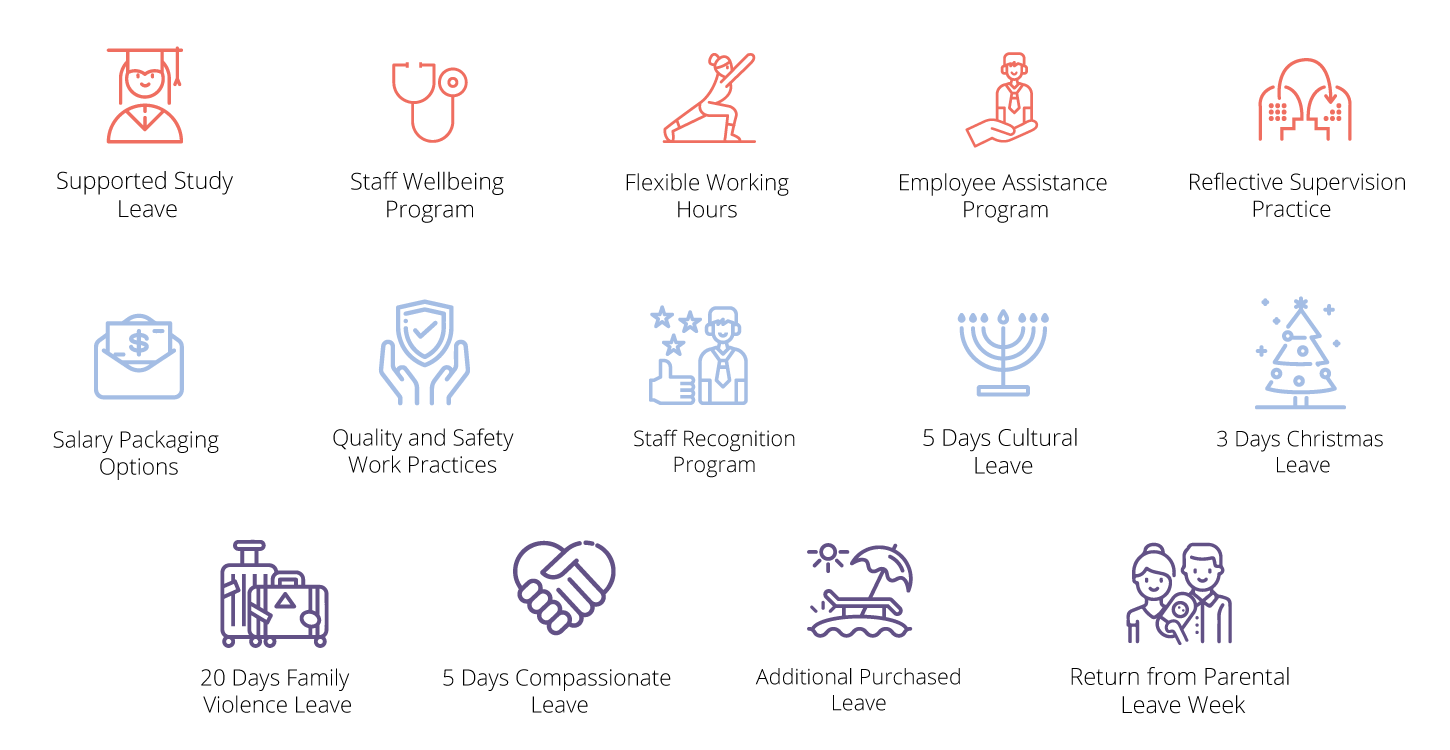 Please visit our main website to see all the ways we put Kids First